In the early 1960's a young farmer from Vandalia named Carl Springer purchased about 60 acres of land outside of a small village named Fletcher. He and his family would make the 25-mile journey to and from Vandalia with their tractors, trucks and wagons to farm the land. In between planting and the harvest, Carl enjoyed fishing, hunting, golfing, nature conservation, and tractor pulls, but most of all, he enjoyed striking up a conversation. Many times, that conversation would be over the air waves on his CB radio.
Carl would tune in the radio and meet all kinds of people that were traveling on local state route 36. He spoke with truck drivers, other farmers, police and fire departments and of course, campers. Carl loved to find out where people were coming from and where they were going. When people asked his name, he told them he was just a Poor Farmer, and that is how many people came to know Carl Springer.
After a couple years of working the land and never meeting a stranger, a couple local farmers asked if they could bring their campers out to his property for some R&R. Since Carl was all about some R&R, he happily agreed and soon found himself running an extension cord down the hill so the campers would be able to run a fan or maybe a coffee pot in the morning. Sitting around a campfire with new friends became one of Carl's favorite pastime activities.
At the end of 1968, through some heavy criticism from a few friends and family (They told him he was crazy), Carl decided that Poor Farmer's Campground will officially open for business in April of 1969. In 1983, Carl's son Steve came to work at Poor Farmer's by opening an RV service center, soon after, they partnered in the Coachmen dealership and have been selling Coachmen and Forest River products for over 25 years. Then in 1993, Carl officially retired leaving Steve, Patty and their two daughters Andrea and Amy to run the business.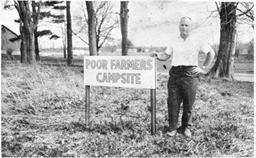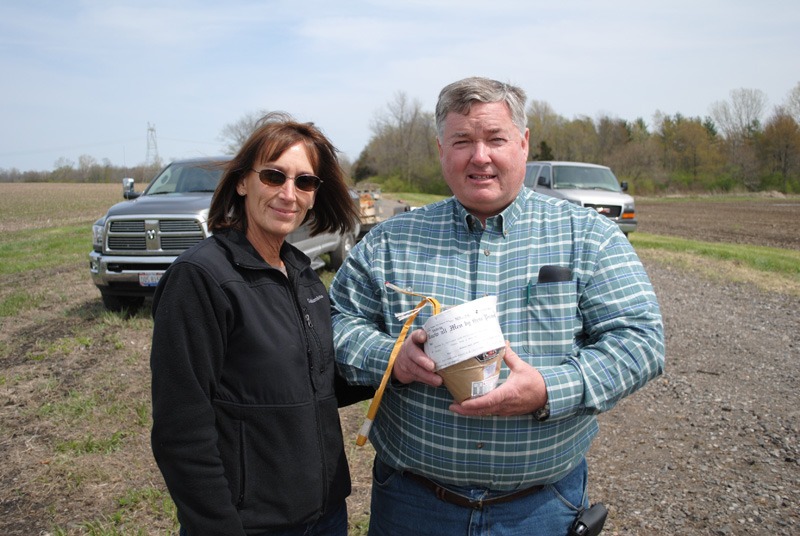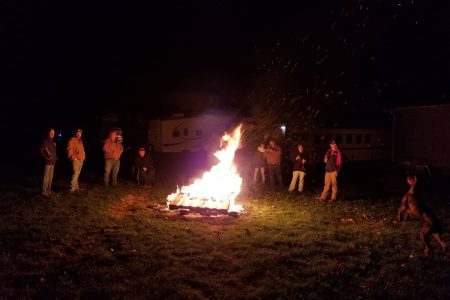 Come see us in Fletcher, Ohio. The campground is open 24/7.